U.N. Datathon with the ADSN
November 4 @ 4:00 am

-

November 6 @ 11:00 pm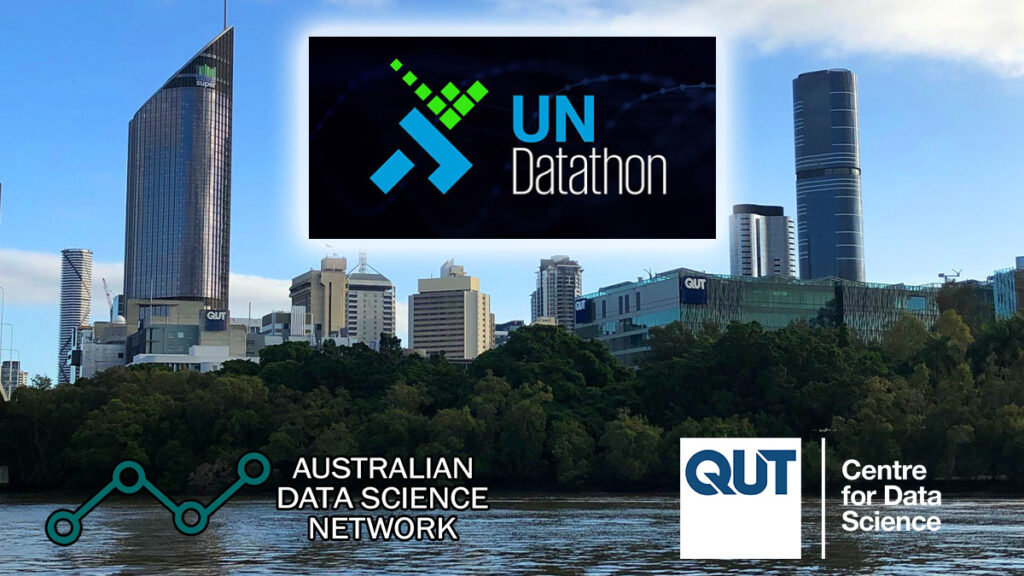 The ADSN would like to invite you to take part in this year's U.N. Datathon with the Australian Data Science Network.  The ADSN is organising multiple teams for this year's worldwide event. The aim is to create teams with members from different organisations and universities.
This year's Datathon runs the weekend of 4-6 November. QUT's Centre for Data Science will host an Australian Satellite event at its campus in Brisbane.
If interested, would you please complete this expression of interest form before Monday, 25 September. It will take less than two minutes to complete.  Please encourage your colleagues to join us as well.