ADSN Inaugural Conference
November 21, 2022

-

November 22, 2022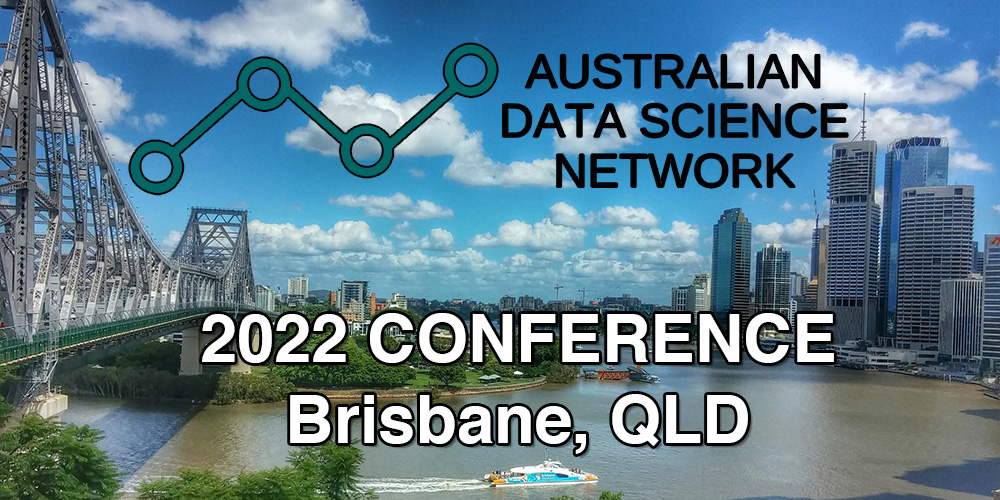 Welcome to the inaugural conference for the Australian Data Science Network! The QUT Centre for Data Science is host organisation for the conference being held at QUT in Brisbane over two days on Monday and Tuesday, 21-22 November.
The ADSN conference is an in-person event. One of the main aims is to get members from partner organisations together to build collaborations across the network that have not happened because of the COVID-19 pandemic.
We have an exciting lineup of invited speakers and other events!
Keynote Speaker
Day 1: Tomasz Bednarz, Director of Strategic Researcher Engagement at NVIDIA
Day 2: Richard Fox, Data & Analytics Manager for the AFL (Australian Football League)
Day 1: Monday, 21 November
Industry Panel (Day 1)
Moderator: Prof Michael Rosemann, Director of QUT's Centre for Future Enterprise
Day 1 - Monday 21st November

Time
Duration
Item
8:45am
30 mins
Coffee/sign In
9:15am
15 mins
Uncle Cheg – Welcome to Country
9:30am
45 mins
Keynote - Tomasz Bednarz, NVIDIA
10:15am
45 mins
Welcome by Kerrie and Meet and Greet
11:00am
30 mins
Break
11:30am
30 mins
Invited talk - Yoni Nazarathy, The University of Queensland
12:00pm
30 mins
Invited talk - Astrid Zeman, Melbourne Centre for Data Science
12:30pm
1 hour
Lunch Break
1:30pm
45 mins
Communications Workshop - Tim Macuga, ADSN
2:15pm
30 mins
Invited talk - Emi Tanaka, Monash University Econometrics & Business Statistics
2:45pm
30 mins
Invited talk - Becki Cook, QUT Centre for Data Science
3:15pm
30 mins
Break
3:45pm
1 hour
Industry Panel - "Reimagining Data Science"
4:45pm
15 mins
Closing
5:00pm
1 hour
Posters & Networking until 6pm
Day 2 - Tuesday, 22nd November

Time
Duration
Item
8:30am
30 mins
Coffee/sign In
9:00am
15 mins
Kerrie Mengersen Open & Welcome to Country Video
9:15am
45 mins
Keynote - Richard Fox, AFL Data & Analytics
10:00am
30 mins
Meet and Greet Activity
10:30am
30 minutes
Invited talk - Joanna Batstone, Monash Data Futures Institute
11:00am
30 mins
Break
11:30am
30 mins
Response to Science Academy Report on Advancing Data-intensive research
12:00pm
30 mins
Invited talk - Ides Wong, CSIRO
12:30pm
1 hour
Lunch Break
1:30pm
75 mins
ADSN Profile - planning
2:45pm
30 mins
Invited talk - Lewis Mitchell, University of Adelaide
3:15pm
30 mins
Break
3:45pm
30 mins
Invited talk - Andrew Zammit Mangion, University of Wollongong
4:15pm
30 mins
Invited talk - Richi Nayak, QUT Centre for Data Science
4:45pm
15 mins
Closing
5:00pm
1 hour
Posters & Networking until 6pm