ADSN 2022 Conference: Brisbane, 21-22 November
Our Inaugural Conference is in the books - and it was a big success!
The QUT Centre for Data Science hosted the event in Brisbane. Around 90 people from around Australia attended the two-day, face-to-face get together.
The conference featured:
2 Keynote talks
9 Invited Speaker talks
Industry Panel Discussion
Communications Workshop
Workshop on formulating a response to the Australian Academy of Science report on advancing Data-intensive research in Australia
Workshop on formulating ideas and plans for the ADSN in 2023
Two poster sessions
Networking - get to know each other sessions
Thank you to everyone who attended and made this such a special event. We'd like to give a special thanks to the QUT Centre for Data Science for organising the event.
The ADSN hopes this is just the first of many conferences to follow!
Day 1 Keynote Speaker:
Dr Tomasz Bednarz, Director of Strategic Researcher Engagement at NVIDIA
Day 2 Keynote Speaker:
Richard Fox, Data & Analytics Manager for the AFL (Australian Football League)
Industry Panel Discussion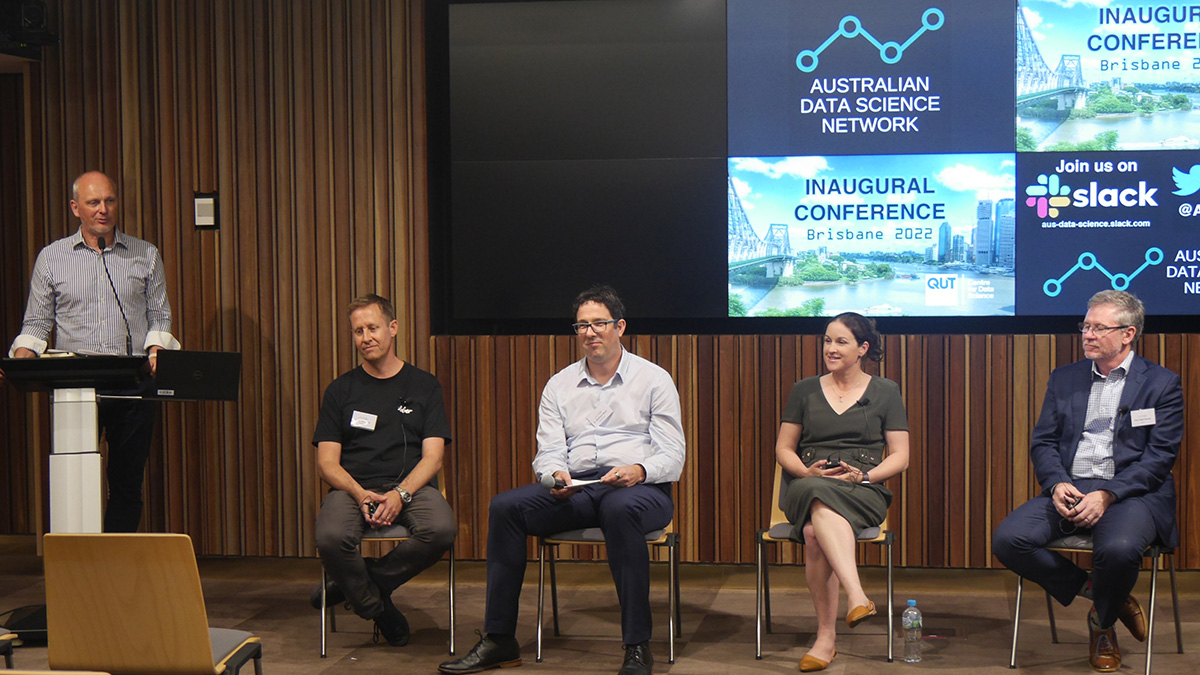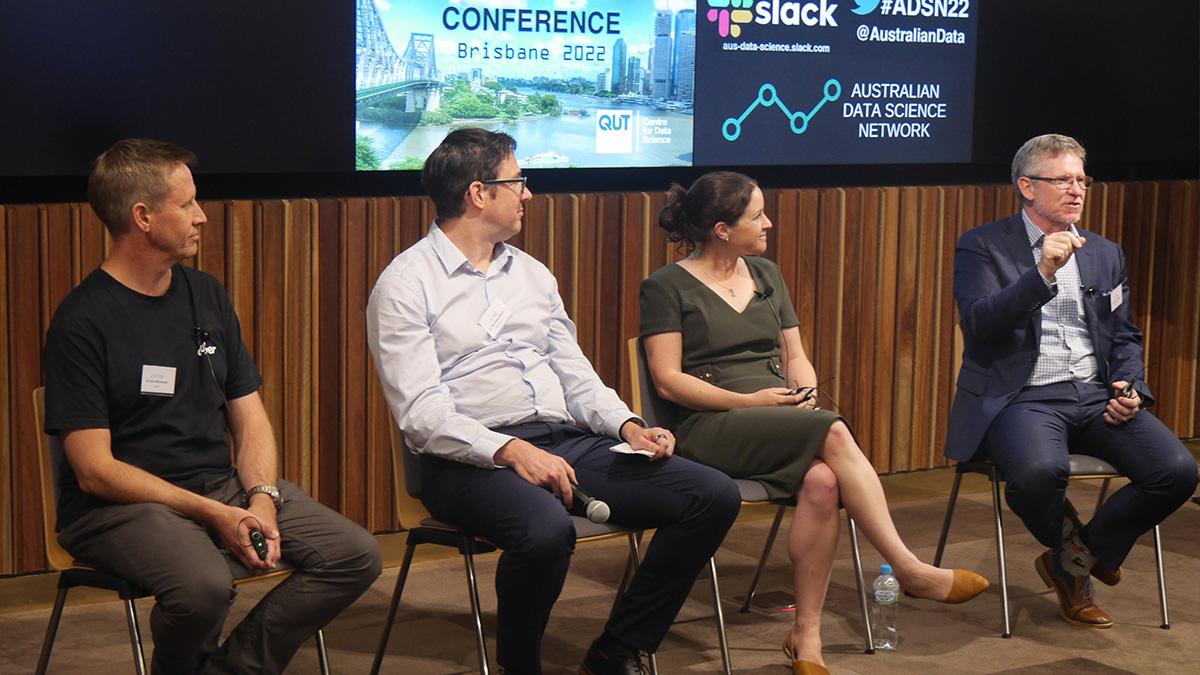 Moderator: Prof Michael Rosemann, Director of QUT's Centre for Future Enterprise.  Panellists (L-R): Dr Iain McCowan, Dubber AI; Dr Matt Aburn, WearOptimo; Emma Black, BlackBox Co; Prof Mark Harvey, QUT VP of Business Development
Conference Organising Committee: QUT Centre for Data Science
Distinguished Professor Kerrie Mengersen, Centre Director
Tim Macuga, Senior Project Officer
Becki Cook, Centre Manager
Chantel Thoms, Project Officer
Conor Daniel Hassan, PhD Candidate