What's New in the Network – February 2022
What's New in the Australian Data Science Network
Welcome to the February 2022 update of the Australian Data Science Network (ADSN), a partnership of more than two-dozen data science research centres and organisations across the nation. The ADSN aims to connect expertise in data science across Australia, improve communication, encourage collaboration, expand opportunities, and promote our individual and collective capabilities. To make sure you don't miss an update, subscribe to the ADSN Newsletter to get the latest news, events and opportunities delivered straight to your inbox.
Join us today!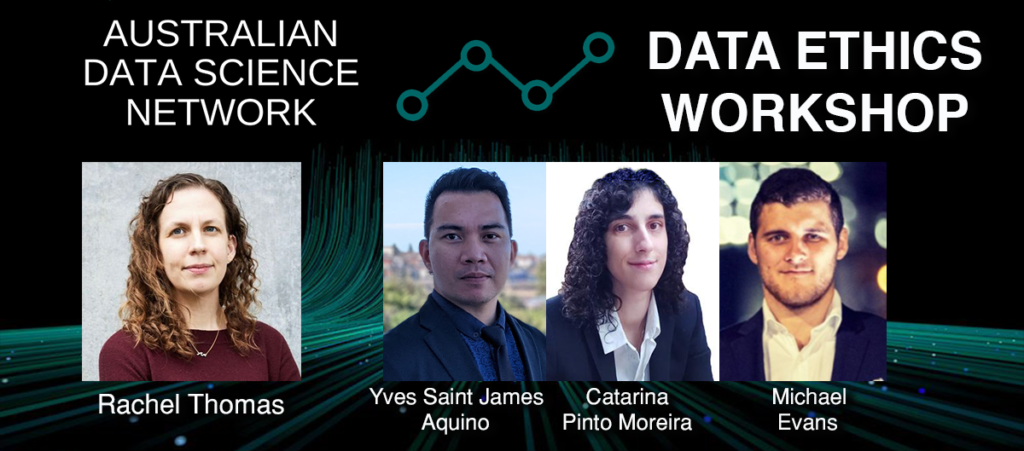 ? ADSN Data Ethics Workshop #2 – Prof. Rachel Thomas | Today (24 Feb) @ 1 pm AEDT (12 pm AEST)
This is the second of two ADSN data ethics workshops. The aim of this series is to share open questions, spark discussion, and facilitate collaborations.
The workshop will be led by Professor Rachel Thomas, Professor of Practice at the QUT Centre for Data Science and Co-founder of fast.ai.
Our guests for this workshop are:
Catarina Pinto Moreira (QUT): "Towards Human-Centric XAI using Eye Tracking in Chest X-rays"
Yves Saint James Aquino (Univ of Wollongong): "Narrow vs Broad Understandings of Algorithmic Bias among Stakeholders in Healthcare AI"
Michael Evans (Evans AI): "The Role of Policy in Data Ethics"
We hope you can join us. Zoom details
International "Women in Data Science (WiDS) Day" – Monday, 7 March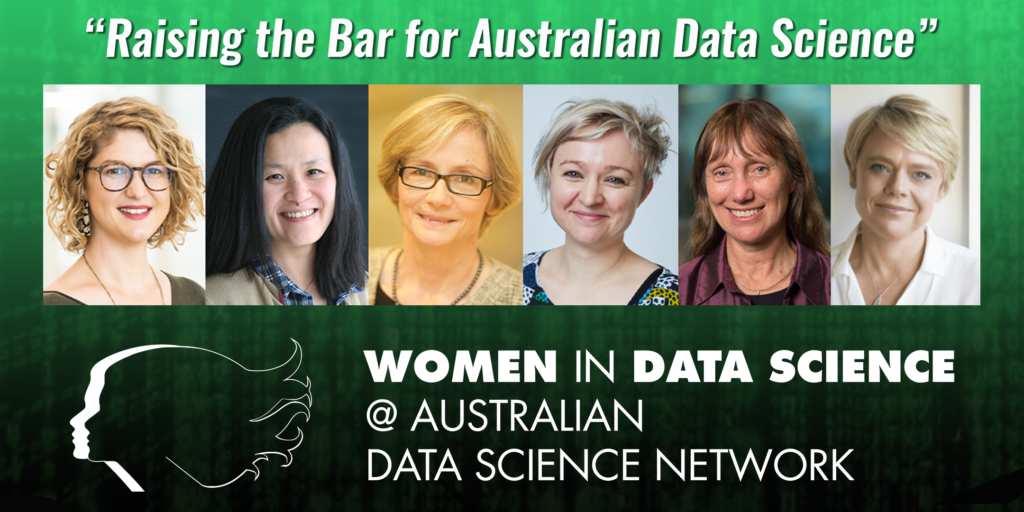 ? "Raising the Bar on Australian Data Science" Panel Discussion for Women in Data Science Day | Monday, 7 March @ 1 pm AEDT (12 pm AEST)
Celebrate International Women in Data Science Day (WiDS) 2022 by joining us for an engaging panel discussion featuring some of Australia's top women in Data Science. The panel will explore how we as a Data Science Network can increase recognition of Data Science as a discipline in its own right, and representation in terms of more inclusive participation. Also, we will investigate where and how we should best apply our Data Science.
Moderator: Dr Kate Helmstedt, QUT & WiDS @ ADSN Ambassador
Prof Flora Salim, Deputy Director, RMIT Centre for Information Discovery & Data Analytics (CIDDA); Incoming Professor and Cisco Chair of Digital Transport, UNSW Sydney
Prof Joanna Batstone, Director, Monash Data Futures Institute, Monash University
A/Prof Jessica Kasza, President, Statistical Society of Australia
D/Prof Kerrie Mengersen, Director, QUT Centre for Data Science
Prof Sally Cripps, Research Program Director, Analytics & Decision Sciences at CSIRO/Data 61
Other upcoming events
? ARDC Webinar: Four recommendations to make your research code visible | Wednesday, 2 March @ 12 pm AEDT (11 am AEST)
Do you want to release and make your code available? Do you support or train others to make their code available? At this webinar, we will cover the four recommendations to make research code more visible. We will also discuss the alignment of these recommendations with the FAIR Principles for research software (FAIR4RS). Register
? Data Management Planning Interest Group | Tuesday, 22 March @ 2 pm AEDT (1 pm AEST)
Run by ARDC, thisan Australasian interest group for people interested in discussing, building, and improving Data Management Plans (DMPs). Register
? Stats Society Workshop: Introduction to Machine Learning for Health Data | Adelaide, 12-13 May
This workshop, presented by Dr Oscar Perez-Concha, Centre for Big Data Research in Health, UNSW Sydney introduces the basics for understanding and using machine learning algorithms. Register
? AMSI Winter School 2022 | 20 June – 1 July
This year's Winter School on New Directions in Representation Theory will be hosted by The University of Queensland from 20 June – 1 July. Join the mailing list to keep up with announcements! Join the mailing list
Job opportunities
? Research Fellow in School of Mathematics & Physics – The University of Queensland| Applications close 25 February
This is an exciting opportunity for a postdoctoral research fellow to focus their efforts on developing their expertise and emerging research profile in their discipline. At this level it is expected that the incumbent will contribute to service and engagement roles and activities. Apply/find out more
? Lecturer/Senior Lecturer in Applied Statistics – Curtin University| Applications close 25 February
An exciting and rare opportunity exists for a candidate with strong statistical, analytical and modelling capabilities to teach undergraduate units within the professionally accredited Actuarial Science and expanding Data Science courses, including the opportunity to collaborate with the Data Science Hub located at Curtin. Apply/find out more
? Research Infrastructure Specialist – ARDC| Applications close 3 March
The ARDC is seeking a Research Infrastructure Specialist (Virtualisation) to join its team, based at Monash University. In this role you will also address the evolution, development, and application of virtual services into the future, particularly where they are relevant to Australian Research Data Commons (ARDC) activities. Apply/find out more
? Research Fellow at UNSW Data Science Hub| Applications close 10 March
The Postdoctoral Fellow will work as part of the UNSW Data Science Hub to assist the Director to achieve the overall aims of the Hub which include research excellence, and engagement with the community and industry to establish and consolidate links in Data Science. Apply/find out more
? ARDC Secondment Opportunity for Research Data Specialists
Various locations | please submit an EOI as soon as possible Apply/find out more
Opportunities from AMSI Research & Higher Education
ACE Network Online Honours & Masters Subjects
Enrol now for Semester One! Enrolment is FREE for students at AMSI member institutions, and subjects may be taken for credit with home university permission. Learn more
AMSI Third-Year Subject Collaboration
Enrol now for Semester One! Discover online third-year undergraduate subjects open for cross-institutional enrolment at AMSI member institutions. Learn more
AMSI-AustMS Scientific Workshop Funding
Applications open 1 March! Check out our range of support options so you have a head start before you apply. Learn more
News
Centre PhD Candidate Captures International Honour for AI Research in Combatting Modern Slavery – QUT Centre for Data Science
Australia's national research cloud Nectar celebrates 10 years – ARDC
Tackling Food Security Data Challenges – ARDC
Get to know other ADSN partners
If you'd like to find out more about other partners in our network, check out our video recordings from our ADSN Centre Spotlight series. The presentations are available on YouTube. Watch the recordings
Contribute
Do you have an exciting news story, interesting opportunity or upcoming event that you would like featured in one of our newsletters or ADSN Alerts?
Please contact us to share your suggested content for consideration in the next ADSN communication piece.
Connect
Make sure you're following the ADSN on Twitter @AustralianData to stay in the loop with the latest news, events and opportunities.
Remember to use the hashtags #ADSN and #AustralianDataScience so we can reshare relevant updates with the network! If you no longer wish to receive these newsletters, click here to unsubscribe